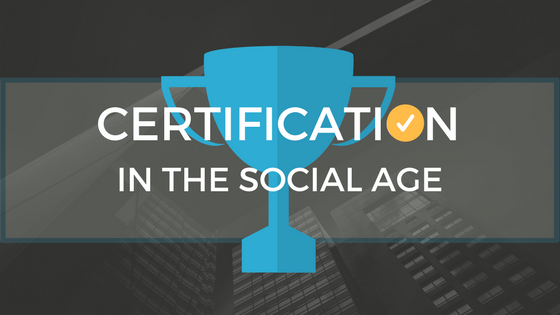 The Internet is scrambling with the bloggers and social marketers all trying to remain a step ahead of their competitions. However, it's hard to stand out when social media profiles are the primary means of comparison. Luckily, the internet realm has developed a few reputable certifications, which can boost your resume, LinkedIn profile, and overall marketing skill set.
HubSpot
HubSpot, the king of inbound marketing, offers a variety of services ranging from social media to full SEO overhaul and is a leader in the industry. The site also features free webinars, e-books, and marketing statistics, which are full of vital information for improving your company's strategies.

Our primary focus is on HubSpot Academy which offers various marketing and sales certifications. The website hosts a curriculum consisting of 18 separate classes on various aspects of online marketing including: E-Mail Marketing, Sales Enablement, and Growth-Driven Design. Once a course is complete, there is a final exam which requires at least a 75% to pass to verify comprehension.
This will earn you the 'Certified Professional' title in your category of study which can be posted across various social networks while helping you build your resume. To provide relevance, these certifications do expire a couple of years later.. This is one of the few recognized certifications in the social media world and will, at the very least, be an incredible review.
Hootsuite
Hootsuite is one of the most powerful social media management tools available and has the capability to streamline a community managers job. The easy-to-use platform allows you to schedule post across multiple platforms and offers brand mention tracking as well.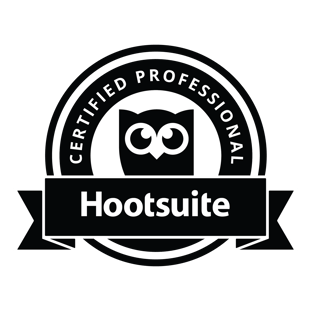 Similar to HubSpot, Hootsuite also offers a free education portal. Hootsuite Academy directs their learning modules towards social media capabilities and team-building. They offer video lessons as well as online quizzes and tests which work to examine your Hootsuite proficiency as well marketing capabilities. Once certified, Hootsuite works to promote their graduates through directory listings, badges, and promoted Twitter lists.
As social platforms and online marketing continues to grow, so does the need for certified professionals in the field. HubSpot and Hootsuite have revolutionize the way we approach skill-development and will continue to redefine standards of skill relevance and verified competence.
Looking for more than online-learning? Continue your education face to face. Apply to join Team Hüify, where the exchange of knowledge and potential for growth are never-ending.