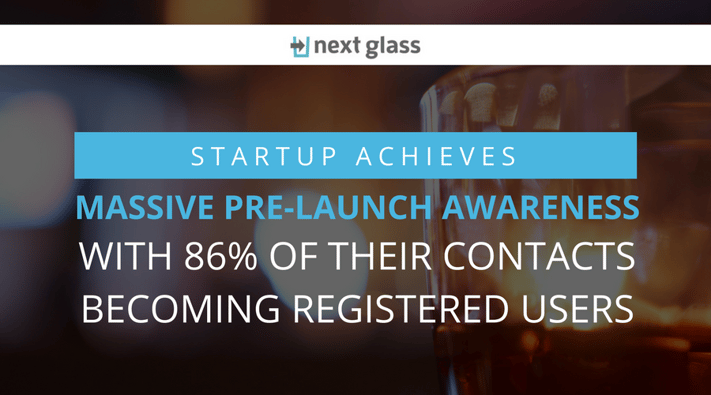 Before the launch of their app, Next Glass worked with Hüify to create an inbound marketing campaign to attract and delight visitors and leads who would eventually become loyal customers.
Solving a Problem
Next Glass started like many companies, with a problem. A personal problem. After discovering that there existed no universal language for wine and beer, the founders of Next Glass set out to create an app that would revolutionize the way the world enjoys wine.
Enroll Thousands of Beta-Tasters
Next Glass needed more wine ratings to further refine their machine-learning software. They turned to Hüify to find and sign up thousands of people willing to help by buying, drinking, and then rating wines.
"We have seen open and click rates that far exceed industry standards with the automated workflows Hüify designed. They have been a great inbound marketing agency to partner with."

- George Taylor, Executive Chairman, Next Glass
Finding Wine Drinking Customers
Next Glass used targeted Facebook Ads to reach their buyer personas. A strategic email campaign was developed to nurture leads through the wine rating process. Each set of emails were sent according to the stage of each individual recipient, which made for an extremely personalized experience. Email Workflows were used to schedule email sends at the most optimal times based on the users' interaction with our platform. The optimization increased email open rates and click-through-rates significantly, while also minimizing email unsubscriptions.
Based on the customers' interaction with Next Glass' content on the website, social channels, and emails we have been able to learn a lot of information around each customer's interests and desires. The information that is continually being gathered helps us talk a very large number of different customers in a very personalized manner.
Toasting to Success
The marketing campaign for Next Glass has yielded impressive results:
28% landing page conversion rate compared to an industry average conversion rate of 5-15%
60% open rate compared to the industry average open rate of 20-45%
19% CTR compared to the industry average CTR of 1-5%
6X the industry average for email Click-Through-Rate (CTR) in a campaign with over 10,000 email sends
28% Landing Page Conversion Rate (industry avg. 5-15%)
86% Contact (Lead) to Registered User Conversion Rate