Designing a simple and effective site audit checklist is a must in today's time when getting your website found on Google is the key to being found at all. Even so, it's probably a challenge for you to keep up with your site if you don't pay for routine maintenance. As your business becomes busier, it can start to feel overwhelming trying to maintain your site and making sure everything works optimally.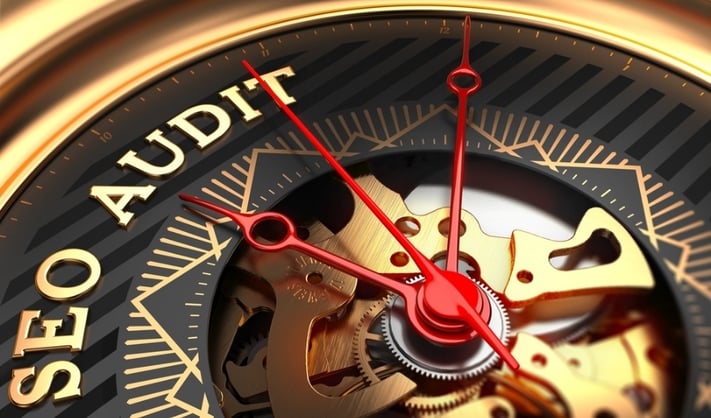 All it takes is ignoring just one thing and it could lead to lower rankings on Google or other search engines. It could also lead to frustrated visitors who want to use a feature on your site that doesn't work.
You want your site running on all cylinders 24/7 so you're prepared for visitors when your products start selling quickly through your channel partners.
Take a look at this simple and effective audit checklist to ensure your site is ready for those new customers:
Checking Your Basic Design
Technical mishaps can easily happen to your design, or perhaps you just need to tweak things to remove some clutter. The more you can simplify your design, the better for first-time visitors.
In this regard, checking how much white space you have is a good starting point. Having more space between your content helps people digest information easier without feeling overwhelmed. The same goes with eliminating anything overly flashy that could slow your site down or giving the impression you're trying too hard to impress.
Look at the structure of your web content and make sure it flows well. You want to highlight the most important content rather than having it get lost in a sea of other effects that don't matter in conveying your company message.
Keep in mind you should try to integrate branding into your design as much as possible to add visual interest and develop a sense of familiarity.
Checking Your Site's Ease of Use
Just how easy is it to use your site for both desktops and mobile devices? Always look at your site objectively and place yourself in the mind of someone visiting there for the first time. Can they read your content easily? Is navigation easy and fast rather than feeling awkward? Does your overall layout adhere to best practices with an appropriate header, footer, and sidebars?
As mentioned above, you need to test your site on various operating systems so you know your site formats correctly. You have a lot more to think about today since mobile devices have dozens of operating systems to conform to. Don't forget about wearable screens as well since more people are starting to go online with these devices.
Restructuring things for the sake of mobile is a major priority now, and it sometimes involves more work than just relying on responsive or adaptive design.
Checking Keywords and SEO
You simply can't get found on places like Google without using proper keywords and optimizing your SEO. Even if both of those concepts still bewilder some, you can still employ the basics and get good results. What's necessary is making sure you use targeted keywords on your site so you can hone in on the demographics you want to attract.
Another thing to look out for is keyword stuffing and making sure you only have one or two keywords per page. For more effective SEO, make sure you use a keyword in your URL so people can easily find you above the competition during online searches. Plus, check your meta descriptions and meta titles on your content by using your main keyword as the first word.