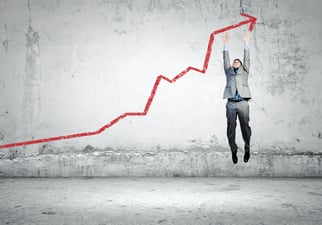 Inbound marketing is a powerful tool in the digital age. It's more than just a strategy for bringing leads to your doorstep. It's also a savvy way of creating a more streamlined sales funnel and producing customers who are truly satisfied with what they received.
That being said, inbound marketing is no silver bullet. You'll want to read the following article to ensure you get the most from it.
Make Sure Your Site is up to Par
Inbound marketing will draw leads to your site, but if that website is lacking don't expect any new customers. Websites are the new storefront. You can't risk your site looking anything other than perfect.
Navigation needs to be a priority as well. Too many companies splurge on their website's design, including all the bells and whistles they can think of. Unfortunately, this often inadvertently makes navigation a real headache.
Invest in Strong SEO
Search engine optimization is essential to inbound marketing. It's one of the main tools for helping customers find your site in the first place.
SEO is a dynamic field, though, so you'll need to take steps to ensure whoever is in charge of it for your business is constantly checking in. When Google changes their preferences, you have to act fast or your inbound marketing campaign will suffer.
Leverage Others
If your goal is to optimize your inbound marketing strategy, you'd be wise to add some third parties to the mix. Getting inbound links on authority sites will only serve to help your SEO. However, you also want to find companies or individuals you work with who can provide you with referrals as well. This will help the top of your sales funnel run as efficiently as possible and allow your inbound marketing campaign to focus on conversions.
Never Forget: Content Is King
Speaking of your sales funnel, it needs to be infused with quality content. Inbound marketing works because of sound communication. At first, it may be a blog or social media post. These need to be helpful and easy to read. Then it might be a white paper or case study.
Content needs to be informative and captivating. Inbound marketing devoid of quality content is like having a sales team made up of members who have never sold. You just can't expect it to work.
Analytics, Analytics, Analytics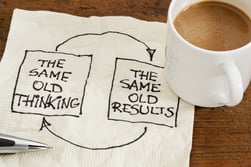 Anything you do online for business purposes should have reporting attached to it. Imagine if every shop owner could have tracking devices that reported back to them on how their salespeople did throughout the day: what they opened with, how they answered questions, what options they offered customers, etc.
That's essentially what you can do these days with your online business and that includes inbound marketing. Like we said at the beginning, it's no silver bullet. This means you must constantly analyze your approach and then revise it as necessary.
Fortunately, this is easier than ever. There are all kinds of software out there that offer no shortage of analytics. On top of that, these platforms make this data incredibly user-friendly, so you and your staff will have no problem putting them to work.
There's no reason every company with an online presence shouldn't be using inbound marketing. However, if you are (or when you do), be sure you get the most from it with these helpful tips for achieving higher sales.