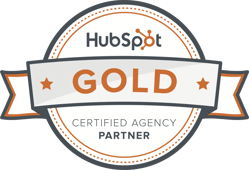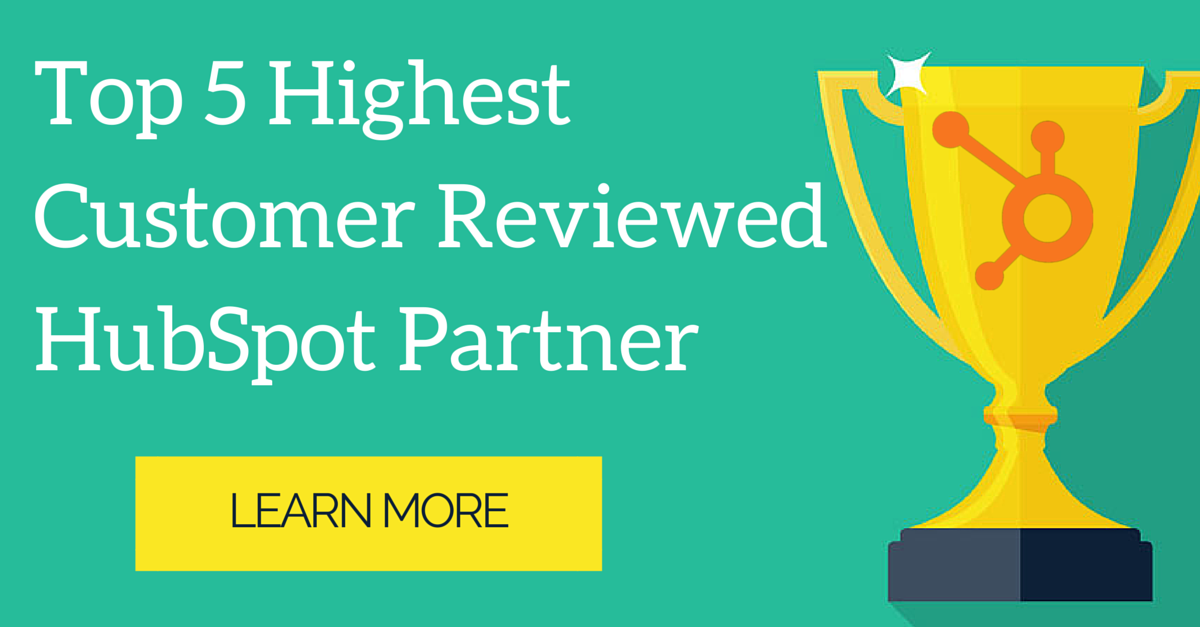 We're excited to announce Hüify has made the leap to gold-tiered partner status at Hubspot. We're even more excited to announce Hüify is now Hubspot's fifth highest reviewed partner––that's from a pool of 3,000 agencies, based in 65 countries around the world.
We're not ones to boast, but that's not bad for an agency that only launched in 2012!
Hüify has risen so fast in the Hubspot partner rankings as a result of great reviews from clients and businesses we've partnered with on our journey so far.
What are people saying about Hüify?
Here are just a few of the glowing HubSpot customer reviews that have been posted on our profile to date:
"Hüify understand in depth marketing channel strategies and email marketing. Our sales have increased 140% since we started working with them, and that was only 8 months ago." - Michael Ussery


"Every goal that has been set has been hit and exceeded. Hüify's inbound knowledge and experience has kept Next Glass's marketing efforts ahead of the curve in a changing industry." - Drew Hamlett


"We have seen major marketing success with the email campaigns Hüify produced. Every goal has been met and exceeded." - Forrest Maready
"Hüify helped us optimize our campaigns to the point where we were exceeding industry averages by a great deal. Their performance was top notch." - Tom Quarton
What are the advantages of working with a Hubspot Gold Tier partner?
Hubspot only awards Gold Tier status to standout partner agencies that have delivered consistently high results and completed advanced training to master Hubspot's tools.
What you're getting with a Gold Tier Hubspot agency is a partner who has proven success in harnessing Hubspot's power to achieve growth by achieving on revenue-based goals. Gold Tier agencies don't get there just on results either - feedback is factored in heavily, as is the agency's ablity to retain clients.
Retaining clients is, after all, the clearest possible demonstration of delighting them with your work.
#inbound marketing tools to use in 2015. @HubSpot @leadpages @RavenTools @Mention @sidekick http://t.co/mDTf2un1ny pic.twitter.com/oVUfXuRGgF

— Hüify (@TeamHuify) May 5, 2015
What does it mean to be a Gold Tier Partner at Hubspot?
Hüify's newly-awarded gold tier status at Hubspot is reflective of our ability to retain good clients and provide consistently excellent service.
Hubspot brings in new partners at an introductory tier and then promotes to silver when certain goals are met. Hüify has now been elavated to gold status, which leaves only platinum and diamond to go. Don't worry, we'll get to both in due course!
Gold status benefits Hüify in a number of key ways. We gain access to key training events and build a closer relationship with the folks at Hubspot who have proved so helpful in our development as an agency thus far. We also gain the ability to recruit inbound marketing experts through Hubspot's jobs portal.
What is Hubspot exactly?
Hubspot is one of the world's leading platforms for marketers and a highly effective tool for achieving success with inbound marketing. But don't let us tell you...
What's next for Hüify?
Hüify is growing at a rapid rate right now. We've been focused on scaling our business and hiring dynamic, ambitious team members who can help take our vision forward.
"We've been lucky enough to form partnerships with some of the most exciting companies in the world, and should be able to share news soon on some great new relationships that are about to get under way," said Josh Harcus, co-founder and chief strategist.
"All in all I couldn't be more excited about where we're headed, in what is a rapidly growing industry full of ideas and opportunities."
What is inbound marketing? How do I use the inbound marketing methodology for my business? Click here to find out.