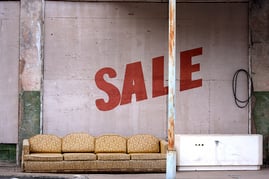 How were Q1 sales for your business? Did you meet your goals, hit your sales targets and deliver on every performance metric available?
If the answer to all of the above is, "hell yeah we did, I'm the new Wolf of Wall Street baby," then well done, but you can guarantee there's now a loftier challenge ahead in Q2.
Meanwhile, for those companies who fell below sales targets in Q1, the pressure loading into Q2 can be tough to handle. Despite your every confidence things will pick up, you can't help feeling like you could be doing more to make it happen.
Don't sit back. Q2 is upon us, and it's time to pour highly flammable liquid on your marketing and sales processes, to make sure you deliver.
Here are the five reasons to believe inbound marketing is that flammable liquid.
1. Inbound is where the smart money goes
Perhaps the most attractive thing about inbound as a sales booster (other than the fact it works) is that you can accurately measure its impact.
Closed loop reporting allows businesses to justify their inbound marketing spend in the clearest way possible - by reading the numbers to see what's worked and what hasn't.
Every marketing action with inbound is recorded, and every sales lead tracked throughout their buyer journey.
2. Inbound is the best route to your customers
It used to be that marketing and advertising was all about interuppting people - with cold calls, TV adverts and full-page ads in magazines.
That thinking has changed. With inbound marketing, the approach is to draw new customers to your website with content they will actually enjoy consuming. They come to you, and the result is a smoother and more effective sales process at every stage.
3. Inbound is not just for Q2
Another big benefit of inbound marketing spend is that the results will continue to come in... for years.
Every blog post posted, or offer created, amounts to content with a lifespan as long as you need it for. Think of adding pages to your website as if you were adding properties to your real estate portfolio.
As for the optimization of your website, now there's an investment you simply can't afford not to make.
4. Inbound = spectacular ROI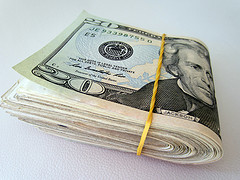 Inbound marketing is very affordable compared to the spend you can expect on big outbound campaigns.
Choose the right agency to execute and your results are guaranteed, culminating in quite spectacular ROI for your business.
5. Inbound is the future
The rush to inbound marketing is one of the big reasons why industry experts are predicting CMOs will be spending more of their company's IT budget than CTOs in the near future.
Results, transparency and affordability - three undeniable benefits of inbound, and the three biggest reasons why you should use inbound to boost your sales in Q2.
Happy selling, and good luck!