The sales department in your company might have more missing pieces to it than you've realized in recent months or years. Are you really sure they're properly equipped with the right technology to enable conversations with leads or existing customers? If not, it's perhaps becoming your new "elephant in the room."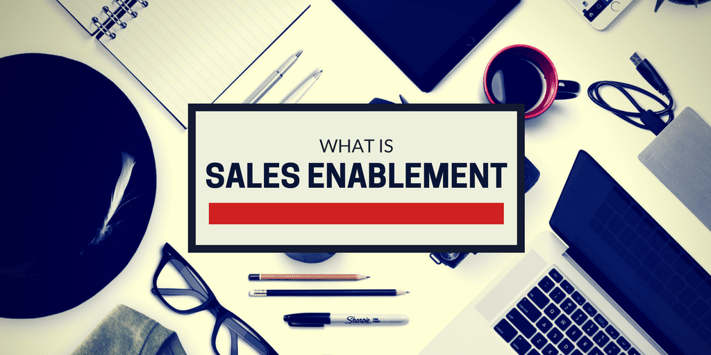 To solve this, you may want to take on the process of sales enablement, which might sound . But what is sales enablement?
The answer to the above is difficult for many companies to answer lately because each company keeps bringing different definitions. Overall, you can define it as a strategic, ongoing process that equips all your sales team to have valuable conversations with customers throughout a customer's problem-solving life cycle.
If this sounds overly confusing or general, it can get better defined taking it in stages. Let's take a closer look at how you can bring about sales enablement to make your sales department function better and increase revenue.
Scoping Out if You Need Sales Enablement
One way to get started on this process is scoping out what's truly missing in your sales roles. It's easy to get complacent about the work sales reps do until you realize the realities behind what they use to get something accomplished.
As HubSpot notes, having no CRM or marketing automation system already creates a huge burden on every member of your sales team. Without these, they're almost working blind, or at least not getting a complete picture of customers. The same goes for inability to contact customers easily.
You also need to determine how archaic your communication methods are. Sending sales collateral by email isn't always the best way to keep data private. Plus, if your sales and buying processes aren't clearly defined, you need some better clarity.
Most of all, HubSpot notes that if your win rate falls below 10%, you're clearly ready for sales enablement to quickly change things.
The First Step Toward Sales Enablement
Your goal is to get to a world-class stage where you have all of the best quality tools in place for your sales team to communicate with customers. These tools need to give you invaluable analytics on leads and customers, effective ways to stay in touch with them, ways to build lasting relationships, and methods to create more conversations.
All of this might sound simple enough, though it may take some time to build up. The progressive stage begins with at least acquiring a quality CRM program (preferably by HubSpot) and having it used by most of your sales reps.
Your sales collateral should get distributed by private intranet for better security. In addition, you should have success metrics all worked out and known so your reps have a clear sales goal in mind.
Moving to a More Mature Phase
After several months, you can slowly start to acquire marketing automation software as a complement to your CRM. This doesn't include adding sales enablement software to help organize everything for you. Many different programs like CallidusCloud and Highspot are some of the best sales enablement platforms around today.
Using the above programs can help consolidate many of the tasks you'd have to do through separate programs. Doing so can help you get your sales win rate up to 20% or higher.
Reaching the Peak of Sales Enablement
A win rate of 25% or greater should become your end goal once you have everything in place. At the world-class level, you should have all your sales tools working through mobile devices so sales reps on the go can continue communicating with leads while traveling.
If your sales reps now hit their quotas within three months, you've succeeded in reaching the sales enablement peak.
Now you just need to keep this process going without becoming complacent. It's always going to mean upgrading technology to keep up with demands, despite the ROI being worth the investments.
Want more about sales enablement? We wrote the book on it.